---
A message from Laura MacKay
We all have mental health, just as we have physical health, our mental health is how we are feeling inside or how we are emotionally.
It strongly affects our daily lives, as well as our ability to do the things we need and want to do, including work, study, getting on with people and looking after ourselves and others.
You can have really good days, but also really bad days, but whatever you are feeling, know this is completely normal and you can seek support or speak to family or friends about how you are feeling.
Unfortunately a lot of people are still reluctant to talk about their feelings and mental health, there is still stigma around it, but not sharing our feelings with anyone can make our mental health worse. Talking and sharing is such a big help, who ever that maybe.
We at Annan Rugby are committed fully to help or find support for anyone who is struggling with any issue, all the info for Laura is on our website (see links below) and also a list of various groups that offer help and support.
Our mental health workshops started on Friday night with our P4-P7 players and parents. Just an informal chat about this its ok to get help if you need it. Also we are here as a support if needed, even if its just a chat. We look forward to engaging with all age groups going forward and hope all will support this. As Annan Rugby say
"Everyone Counts"
---
YOUNG
MINDS
Young Minds is a UK charity supporting children and Young Adults and on World Mental Health they started a campaign of #HelloYellow where you simply wear something yellow to show young people and everyone that how you feel matters.
So Annan Rugby would like if you can to support this so we are starting on Friday the 7th with our P1-P7 classes and following throughout the week. So hopefully you will all join in a wear yellow and support the great cause.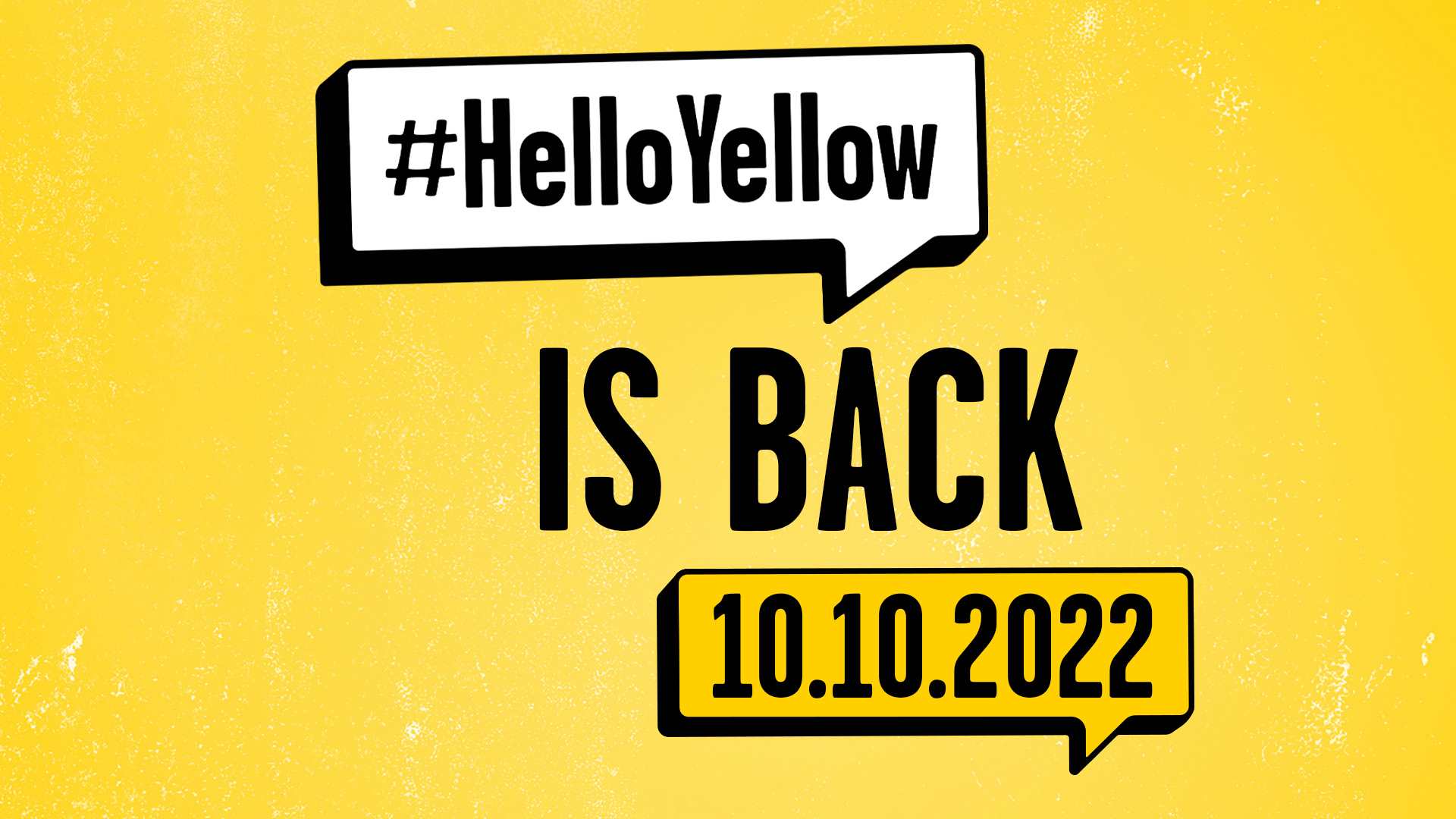 We will be getting some photos of those that have participated and will be showing them on our website.
Looking forward to seeing everyone, also if anyone needs a chat or more information please get in touch
Take care
Laura 🙂
Mobile: 07808660753  / Email: LauraMac@AnnanRFC.com
---
OTHER

RESOURCES
This info is also on our website (www.annanrugby.com/mental-health-and-well-being/), which is available if you need any support or a chat or just to guide you to the support that's out there.
Also on our website is a list of organisations that help 24/7 on all aspects of awareness and support and includes help tones for young children and young adults also for parents as as anyone experiencing problems.
There are also some local groups that do great work and support young people in the region and also have a free text messaging service available if you need it.